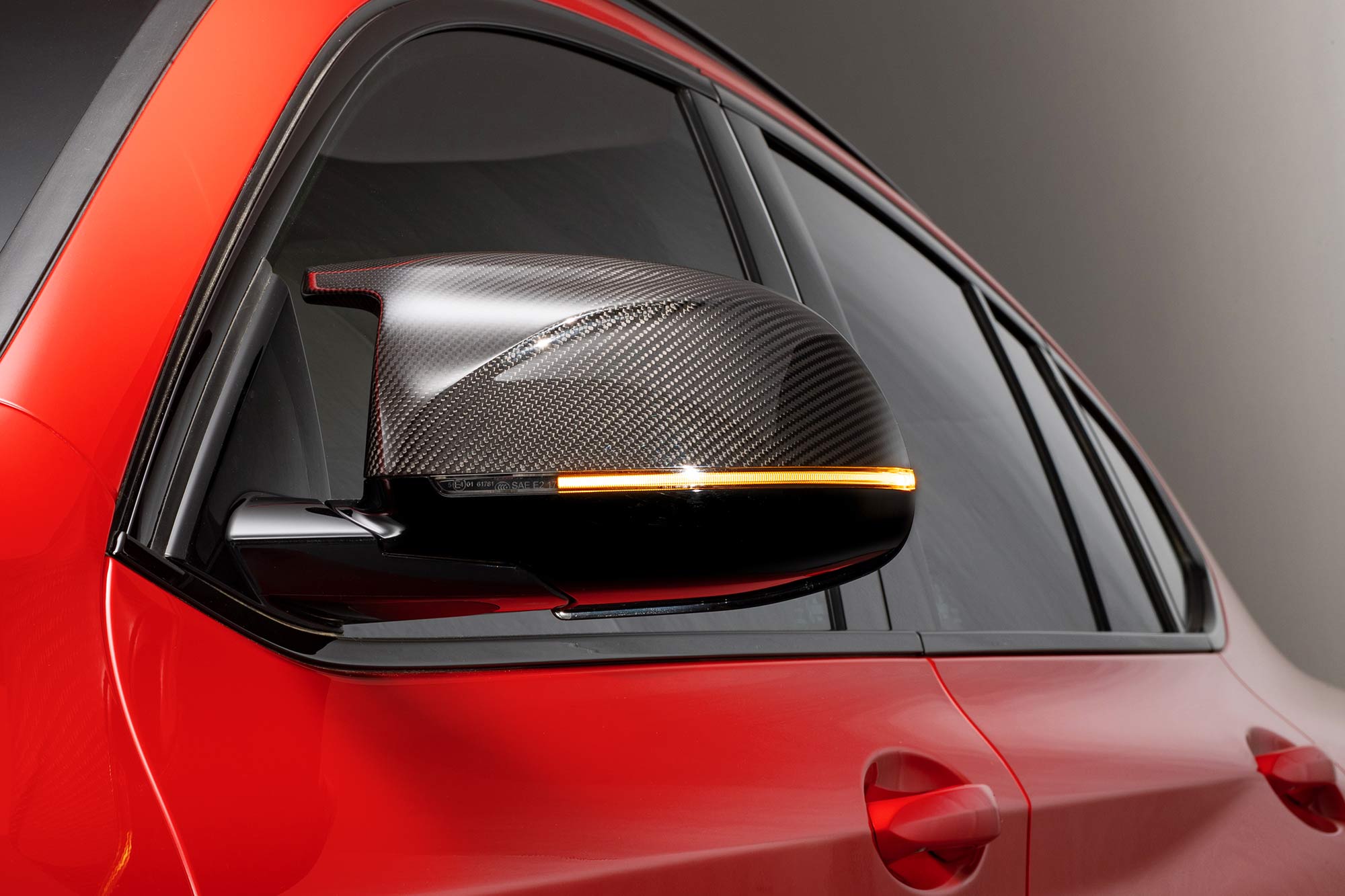 Prime Real Estate for Feature Integration
Electronics have enabled mirrors to transform into vision systems which offer increased safety features and allow for unique styling. Magna is a leading full system supplier for innovative vision systems to the global automotive industry.
Synergy Between Glass and Electronics
Magna is a global leader in providing high-tech interior mirrors that improve both the safety and overall aesthetics of the vehicle. Interior mirrors are not just a piece of glass, but are prime real estate for electronics integration.
Styling and Safety in One Package
Magna is a global leader providing high-tech exterior mirrors that not only improve safety, but improve the aesthetics of the vehicle. Exterior mirrors provide rearward vision while integrated electronics improve vehicle visibility and safety.
Robust. Efficient. Quiet.
Magna is a global leader in actuator design and manufacturing. Our actuators that enable features such as automatic power folding mirrors, mirror memory functions and other vehicle features. Robust, efficient and quiet – our actuators provide best in class performance and support any vehicle requirement.
Enhancing the Driver Experience Through Feature Integration
Magna is a complete system supplier for overhead consoles that increase luxury, functionality and safety. Our focus is in the integration of technology and electronics to enhance style, safety and convenience within the vehicle.
Magna's ClearView™ Vision System Comes to Market
Magna's advanced ClearView™ vision technology designed to make vehicles smarter and safer has made its production debut on the Ram 2500 and 3500 Heavy Duty trucks. The unique system, which bundles camera and mirror technology, has the potential to reduce blind-spot accidents and promote safety by enhancing visibility around the vehicle. ClearView™ also provides other benefits including making it easier to park and maneuver the vehicle.