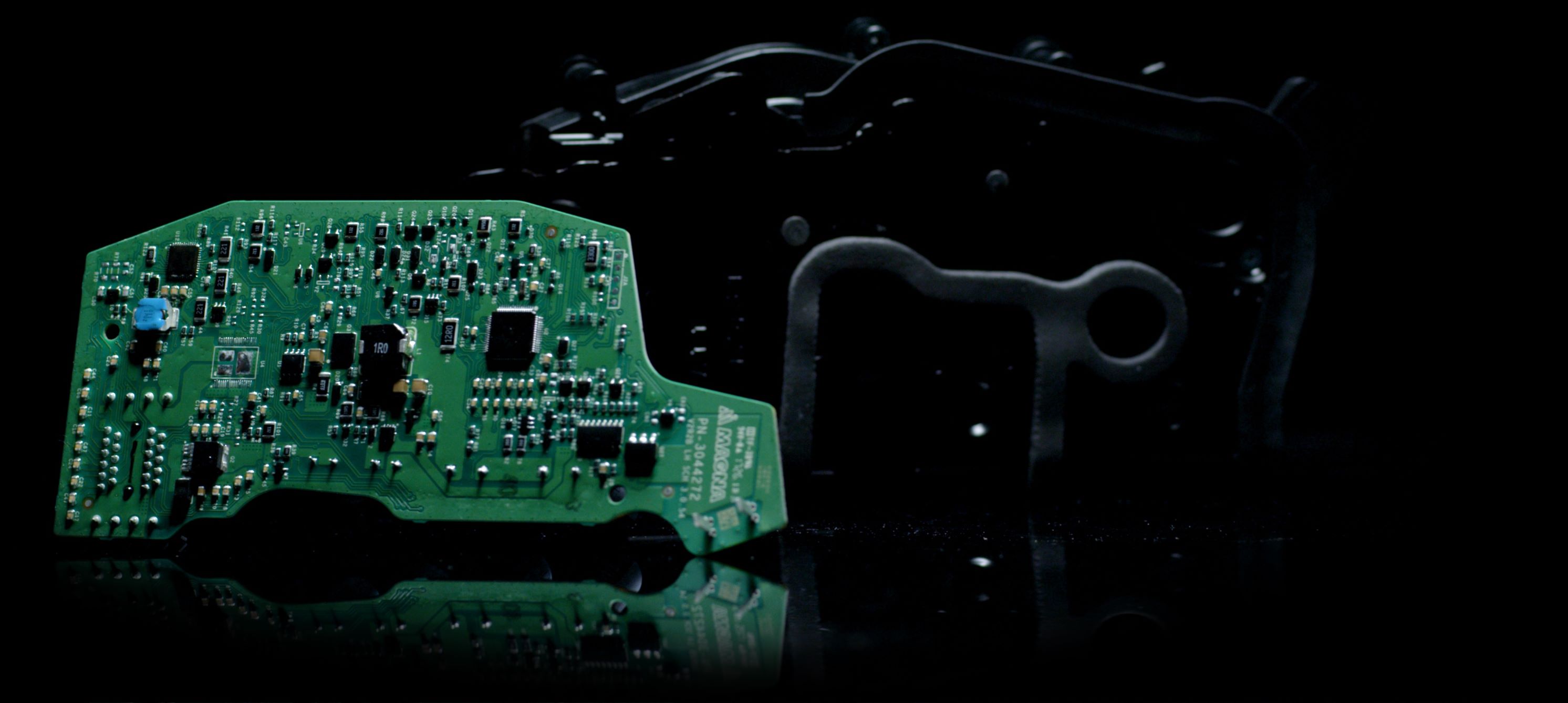 The Fusion of Mechanical and Electronic
Magna is a leading full systems supplier of innovative mechatronics systems to the global automotive industry. Our designs fuse the capabilities of mechanical systems with the intelligence of electronic control systems to enable new ways of interacting with the vehicle. Our in-house electronics manufacturing expertise allows for seamless integration into any application.
Luxury Without Compromising Safety
Latching systems improve interactions with the vehicle while keeping you safe when you need it most. Advancements in electronics integration allow for further convenience features while giving OEM's new styling opportunities.
Enabling Maximum Consumer Comfort and Convenience
Mechatronics systems are the seamless blend of mechanical technology and electronics. Magna is a full system supplier of innovative mechatronics systems that are rapidly changing the way we interact with a vehicle. We design and produce solutions that encompass the entire vehicle, bumper to bumper, making it easier and more intuitive to access your vehicle.
Reducing Manufacturing Complexity
Door modules provide manufacturing savings by integrating all of the components of a door into a single carrier. Door modules are lighter and reduce general assembly operations which not only save on weight but cost as well.
Mechatronic Control Modules
The Brains Behind Mechatronics
Electronics enable advanced technologies that open up new ways of interacting with the vehicle. As a complete system supplier, our in-house electronics design and manufacturing capability allow us to seamlessly integrate new features and solutions into vehicles.
Customizable Solutions for Any Vehicle
Magna has full capability in the design and production of all hinges and wireforming products for a vehicle. Our technologies are engineered to be lighter and safer to support the next generation of vehicles.
The Gateway to the Vehicle
Magna develops and produces handles that increase styling opportunities and improve comfort and convenience for the consumer. A variety of finishes and technologies are available to tailor the handle to any requirement. Our world class mechatronics capabilities allow seamless integration of electronic handles into our latching systems.
SmartAccess™ Power Charge Flap
Improving the Vehicle Charging Experience
Combining industry leading actuator expertise and vertically integrated manufacturing, Magna's automated power charge flap is expertly designed to increase comfort and convenience for consumers of electric vehicles.
Providing unique and fully customizable vehicle access experiences, the SmartAccess™ platform is a complete power door system that reimagines traditional vehicle interactions.