Trim & Greenhouse Technologies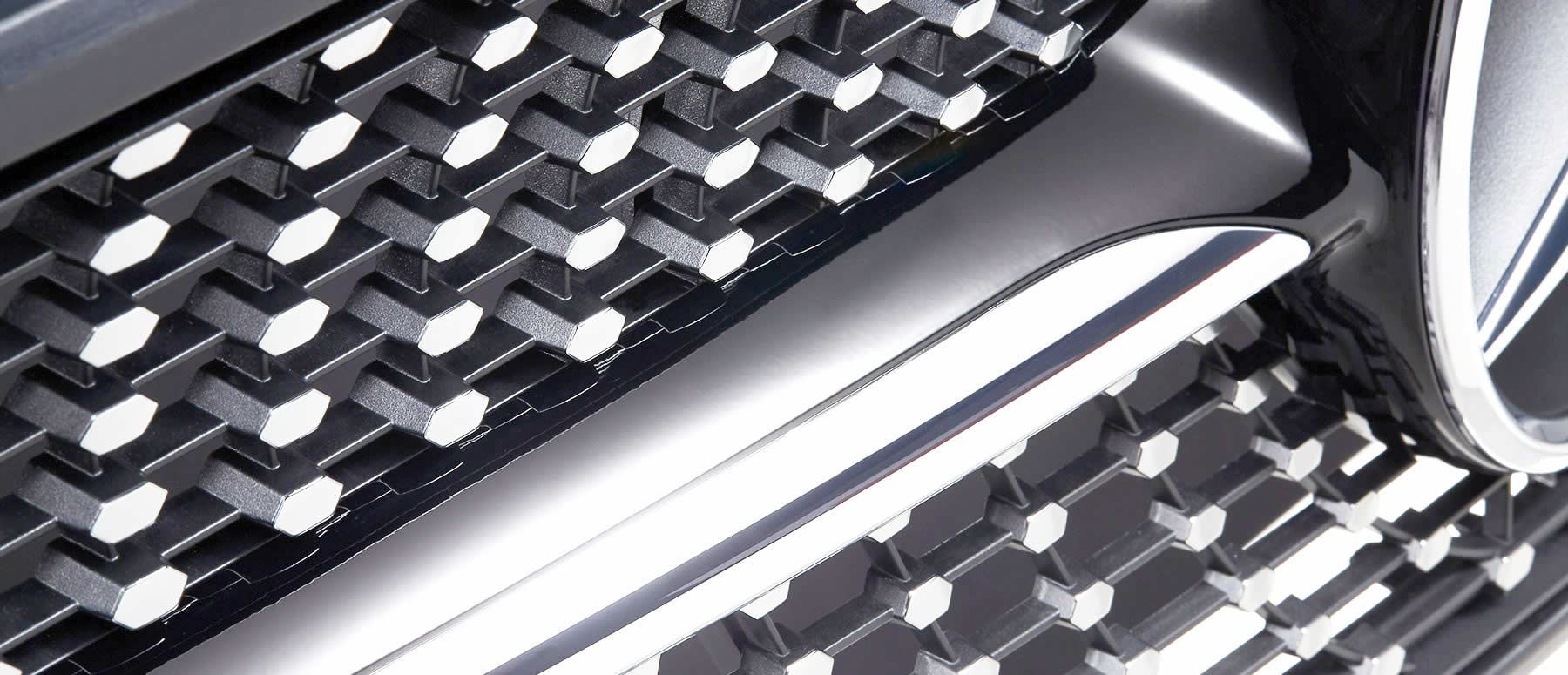 Creating Exteriors Customers Crave
Automotive trim and jewelry add to a vehicle's personality and performance. Chrome, painted and plastic applications such as spoilers, grilles, rocker panels, claddings and appliques help automakers create the beautiful exteriors today's customers demand.
Innovation that Impacts Exterior Styling
Magna produces glass products that enhance the overall styling of a vehicle. Multiple finishes and materials are available to meet any need. As a full system supplier of exterior side and rear trim products, Magna can ensure uniformity from a styling and material perspective.
Trim & Exterior Ornamentation
Vehicle Trim Executed in True Style
As a full system supplier of vehicle trim products, Magna can greatly enhance the styling of a vehicle by providing uniform materials and aesthetics across the entire vehicle. Full daylight opening and roof trim capability are only some of the products available. Magna's superior craftsmanship and quality is unsurpassed and with our vast product portfolio, customers can eliminate the need for multiple suppliers.
Running Board Innovation & Choice
Magna is the market leader in SUV and truck-powered running boards that aid in entering and exiting the vehicle. Static running boards are also available in multiple materials and finishes. With Magna's expertise, customers can integrate multiple features including electronics, sensors and lighting to enhance the end consumers experience.