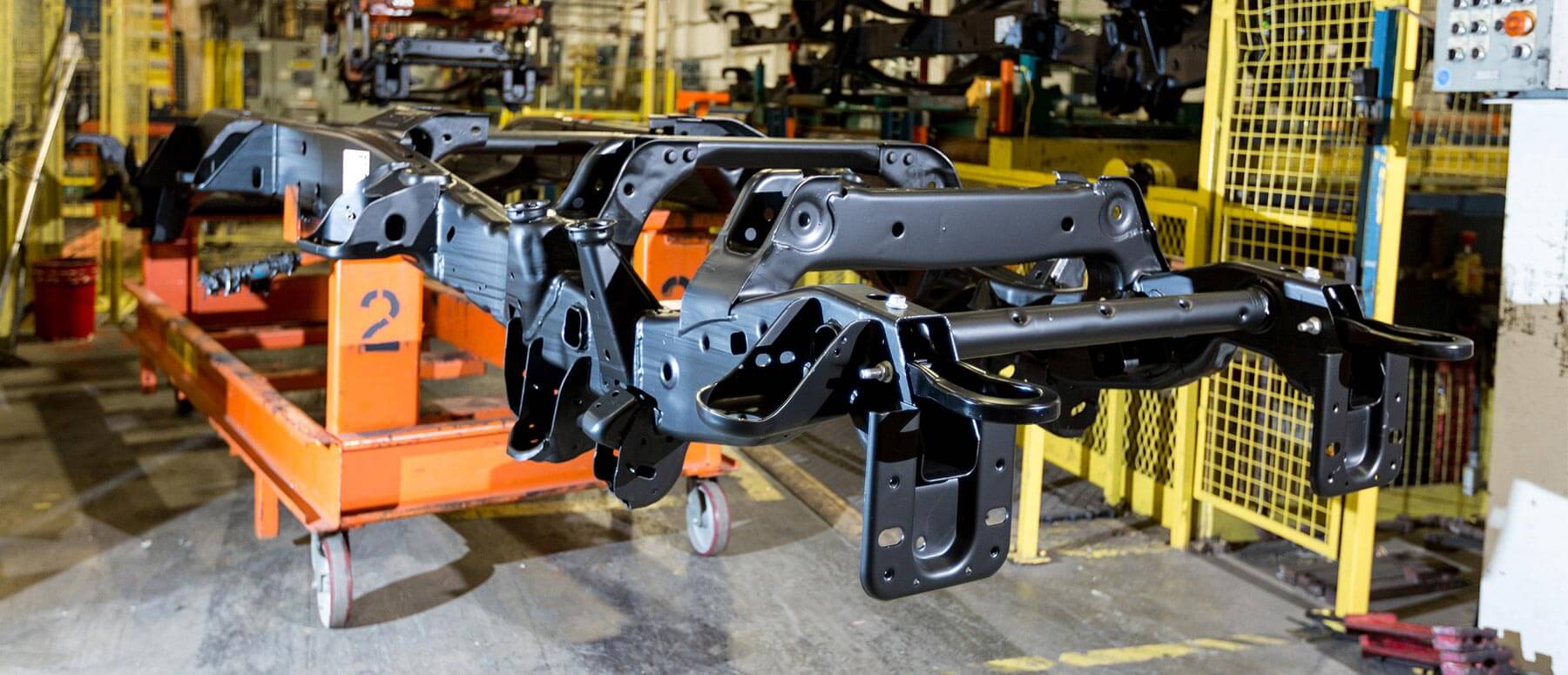 Better Handling & Durability with Magna
Increasing customer demands for improved vehicle handling and long term durability have led Magna to apply our materials experience to chassis and suspension systems.
Quality Assemblies for Global Customers
As one of the world's premier automotive body and chassis systems suppliers, we provide a comprehensive range of solutions to our global customers. Our commitment to produce the highest quality product is proven by the numerous awards we have earned across the globe.
Magna is a market leader in chassis assemblies. We employ a variety of innovative metalforming processes including hydroforming, rollforming, casting, stamping and bending to meet the customers' specific requirements. Unibody engine cradles and subframes are a core Magna product offering, utilizing a variety of materials from aluminum to advanced high strength steels.
Lightweight, Corrosion Resistant Solutions
Magna's structural assemblies utilize a combination of materials including an industrial grade carbon fiber with a modified vinyl ester resin system to achieve a 34 percent mass reduction over a stamped steel, 30-40 percent lower tooling investment and is corrosion resistant. This technology showcased on the subframe can be utilized on several Body-in-White and Chassis applications for weight reduction opportunities.